49th Freight is the result of a desire to see Alaska freight handled a little bit differently.
My name is Clyde Carey and I started this company in February of 2017. This is a picture I posted on social media the day I resigned from my job in the freight industry. A lot has happened since that day, but we still make time for pizza.
Being born and raised in Alaska, I have a passion for seeing Alaskans thrive. I offer shipping solutions to customers that others cannot. As a Landstar affiliated agency, 49th freight is able to customers access to a large network of available drivers including your local freight carriers.
By working with us, you are presented with all shipping solutions and not just options that asset-based carriers can offer by doing the work themselves. Having multiple options results in you saving time and money.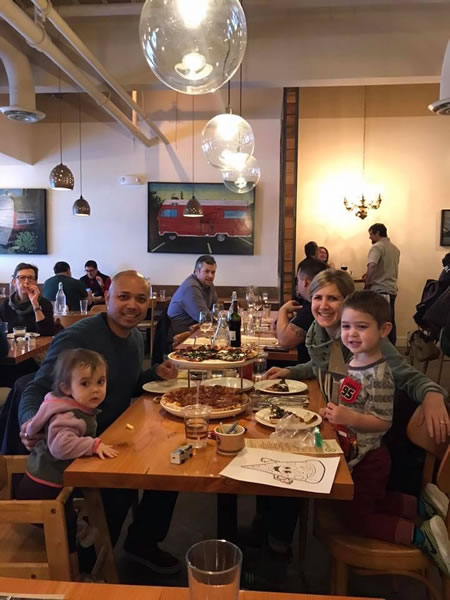 Why use 49th Freight?
Customer focused: As a small business, we truly value you as a customer. You are not just another number here. We take your business seriously and we will work hard to exceed your expectations.
Expertise: We have many successful years of experience in the logistics and transportation industry. Customers trust us to ship one pallet economically and efficiently as well as a 300,000 pound module. That's because we have handled both plus more several times.
Agile: As a non-asset-based freight agency, we are not bound to a specific solution, lane, or carrier. The solutions that we provide comes from listening to our customers and then researching to create the best solution. We do not have a "boiler plate" offering.