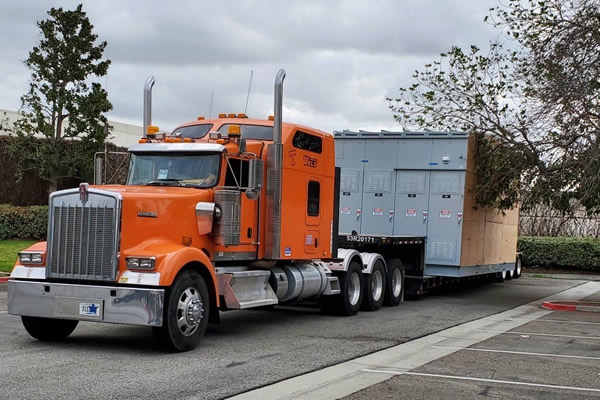 At 49th Freight we understand the importance and sensitivity of shipping your government related freight.
We are the right choice to partner with on your next DOD, federal, state and local government project.
We take pride in our attention to detail, organization, and communication skills.
Please contact our government services specialist if you are a government contractor or project manager. 
Sample of service that we offer in this sector:
Full truckload transportation with GPS tracking
In today's era of technology, you should not have to call and ask for the location of your shipment. When needed, we can offer trucks with tracking technology on either the truck or equipment that will provide you with real-time location tracking of your shipment.
Oversized and overweight shipping
As a Landstar agency we have access to the largest fleet for platform equipment in the US. We can pair this access to our experience with moving oversized freight in other industries to provide you with the most reliable solutions.
Expedited LTL
Small shipments need love too and not all LTL is created equal. We have several relationships with expedited LTL carriers and hotshot drivers that can move your smaller shipments as fast as legally possible. We have the experience and solutions for you whether it's a 400 pound pallet or 20' of deck space at 2500 pounds.
Hazardous and AA&E trucking
AA&E requires experienced and qualified driver teams. We know these drivers by name and are confident in their professional competency. We can also provide qualified project managers that will ensure your internal policies and procedures are being followed.
Military base access
Military installation access is limited to drivers with approved background checks. We have pre-qualified drivers with access to bases to mitigate delays to your time-sensitive shipments. We are delivering freight to military bases anywhere in the US, including Alaska and Hawaii.
Staff with secret clearance
We understand that some shipment require a high level of sensitivity and confidentiality and we take that very seriously. Our own internal Government Services representatives have the professional experience for these projects.
Request A Quote