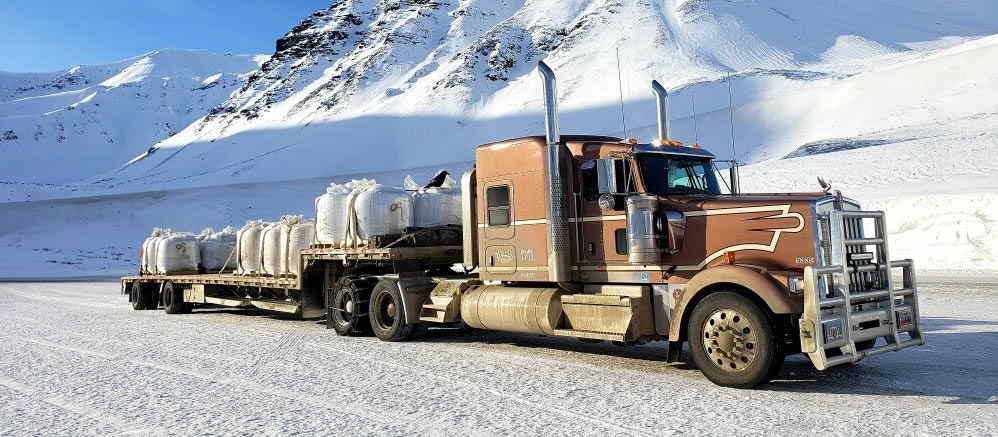 49th Freight is a shipping company, specializing in delivering to Prudhoe Bay, Alaska. We are proud to offer reliable and efficient transportation services to one of the most remote and challenging destinations in the world.
Our team of experienced drivers and logistics experts understand the unique challenges of delivering to Prudhoe Bay, from navigating the harsh terrain and weather conditions to complying with strict safety and environmental regulations. That's why we have developed specialized equipment, processes, and partnerships to ensure that your cargo is delivered safely, on time, and at a competitive price.
We offer a range of transportation services, including full truckload, less than truckload, and oversize load deliveries. We can transport a variety of cargo types, including construction materials, heavy equipment, fuel, and hazardous materials. Our fleet of modern trucks and trailers is equipped with the latest technology to ensure real-time visibility and tracking of your shipment.
At our core, we are committed to providing exceptional customer service and building long-term relationships with our clients. We understand the importance of communication, transparency, and reliability in the logistics industry, and we strive to exceed your expectations in these areas. Our team is available 24/7 to answer any questions and provide updates on your shipment's progress.
We also prioritize safety and environmental sustainability in all of our operations. We comply with all state and federal regulations governing the transportation of hazardous materials and have implemented robust safety protocols to ensure the well-being of our drivers and your cargo. We also work closely with our partners and stakeholders to minimize our environmental impact and promote sustainable practices.
If you're looking for a trucking company that can deliver to Prudhoe Bay, Alaska, look no further than us. Contact us today to learn more about our transportation services, pricing, and how we can support your business needs. With our expertise and dedication, we can help you navigate the challenging terrain of Prudhoe Bay and beyond.
Request A Quote